Your advantages when you work with us
As an employee, you benefit from various advantages related to your employment at Balgrist University Hospital. Discover what we have to offer.
Discounts
Health and Fitness
Medical products, cosmetics and perfumery items at the Balgrist pharmacy
Orthopaedic shoes and inserts at Balgrist Tec
Fitness subscription to the University Center for Prevention and Sports Medicine
In-house swimming pool
ASVZ (the Academic Sports Association of Zurich)
Public transport
Insurance schemes
Health Insurcance
Balgrist University Hospital has existing collective agreements with health insurance providers SWICA and Sanitas. Your specific discount benefits will depend on the type of insurance involved.
Hospitalisation
Should you need in-patient treatment at a hospital, the clinic will offer you an upgrade to a semi-private room (if you have general insurance) or a private room (if you have semi-private insurance), subject to availability of the relevant rooms.
Flexibility based around part-time work
Keeping the balance between professional and private lives
Our employees have many different needs and their career aims are not the only goals they pursue. They have voluntary commitments, follow a sport or enjoy spending time with their family. The Balgrist places a high value on the balance between professional and private lives and facilitates part-time work and job-sharing.
Occupational benefits
Pension scheme
Our employees are covered by the pension scheme that provides supplementary benefits, exceeding the compulsory requirements
Holiday entitlement
5 weeks' holiday per calendar year
6 weeks' holiday from the age of 50
7 weeks' holiday from the age of 60
Long-service awards
We have an interest in a long-term collaboration between employees and the company, which we reward accordingly.
Contact
If you have any questions, we will gladly be at your disposal.
Balgrist University Hospital
Human Resources
Forchstrasse 340
8008 Zürich
Please note that we are happy to process applications by post, but do not return them for administrative reasons.
Best conditions for your future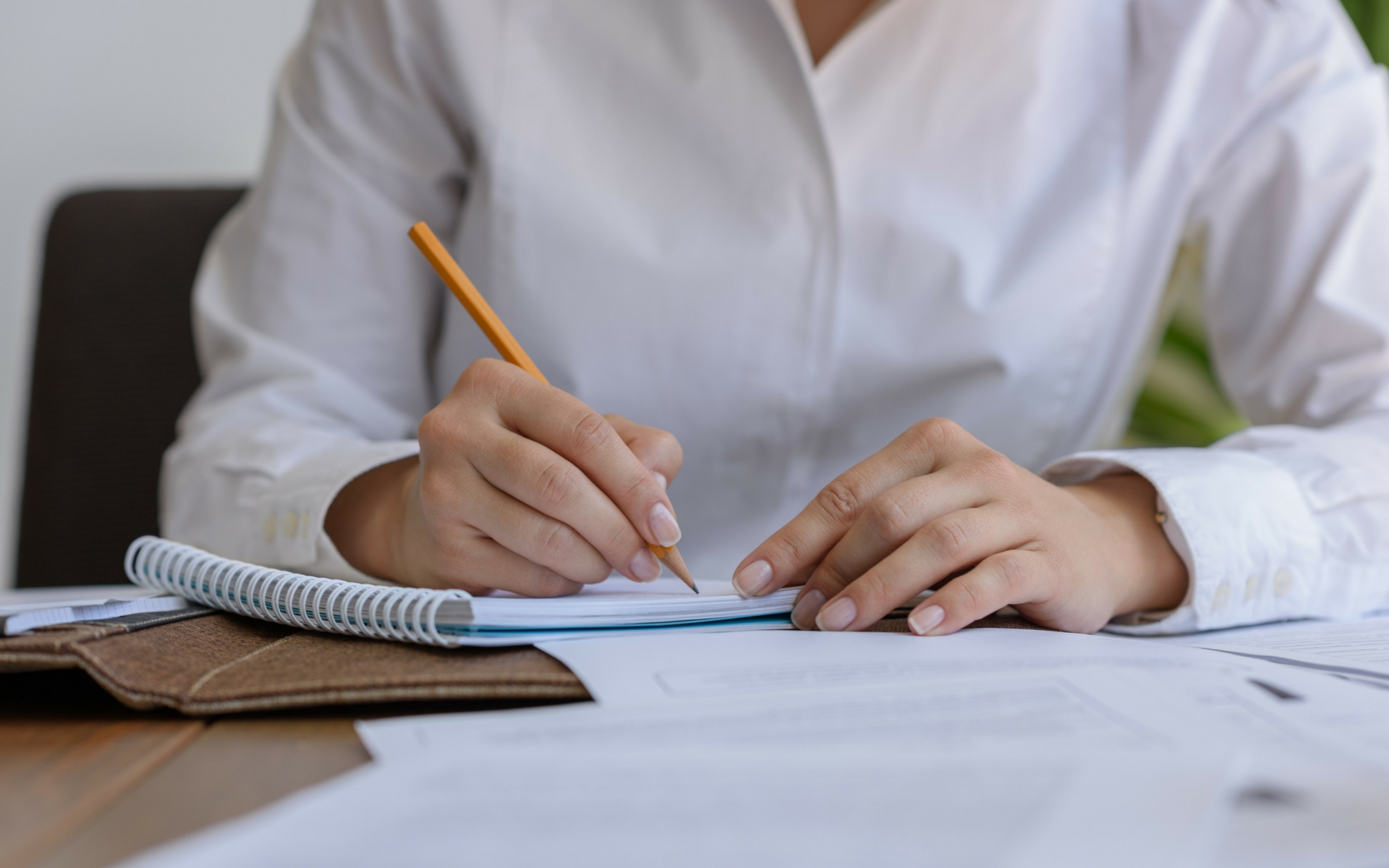 Knowledge is valuable
Advanced training and further education is important to us, and we therefore support our employees' learning activities. Balgrist University Hospital offers internal and external ongoing training opportunities alike and positions them in the context of the individual's own long term career plan.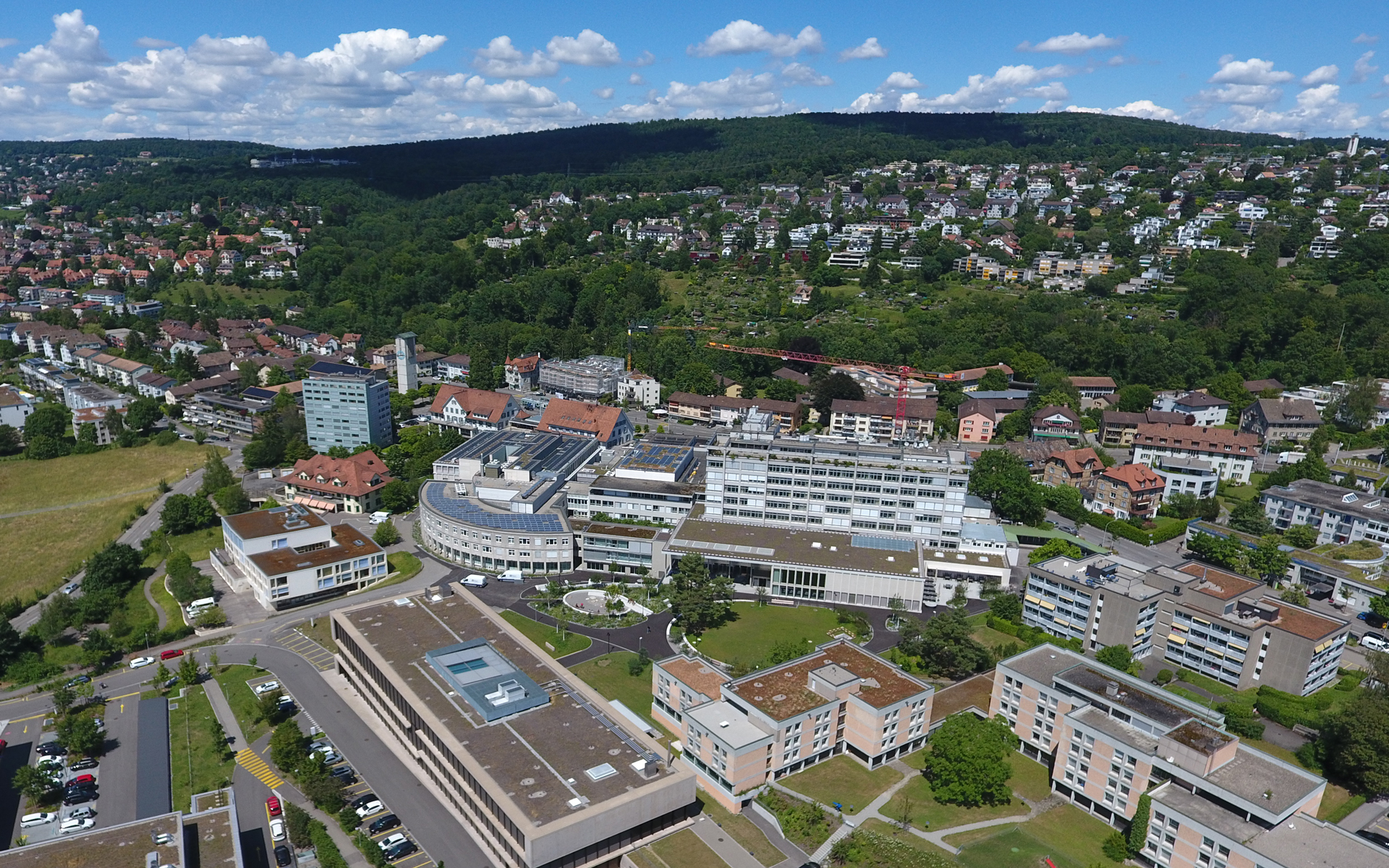 At the heart of health
Balgrist University Hospital lies at the centre of the Lengg site, which accommodates several clinics and centres of research. Its workforce of around 9 000 makes it the largest location for health in Switzerland, and it will grow bigger still in the future.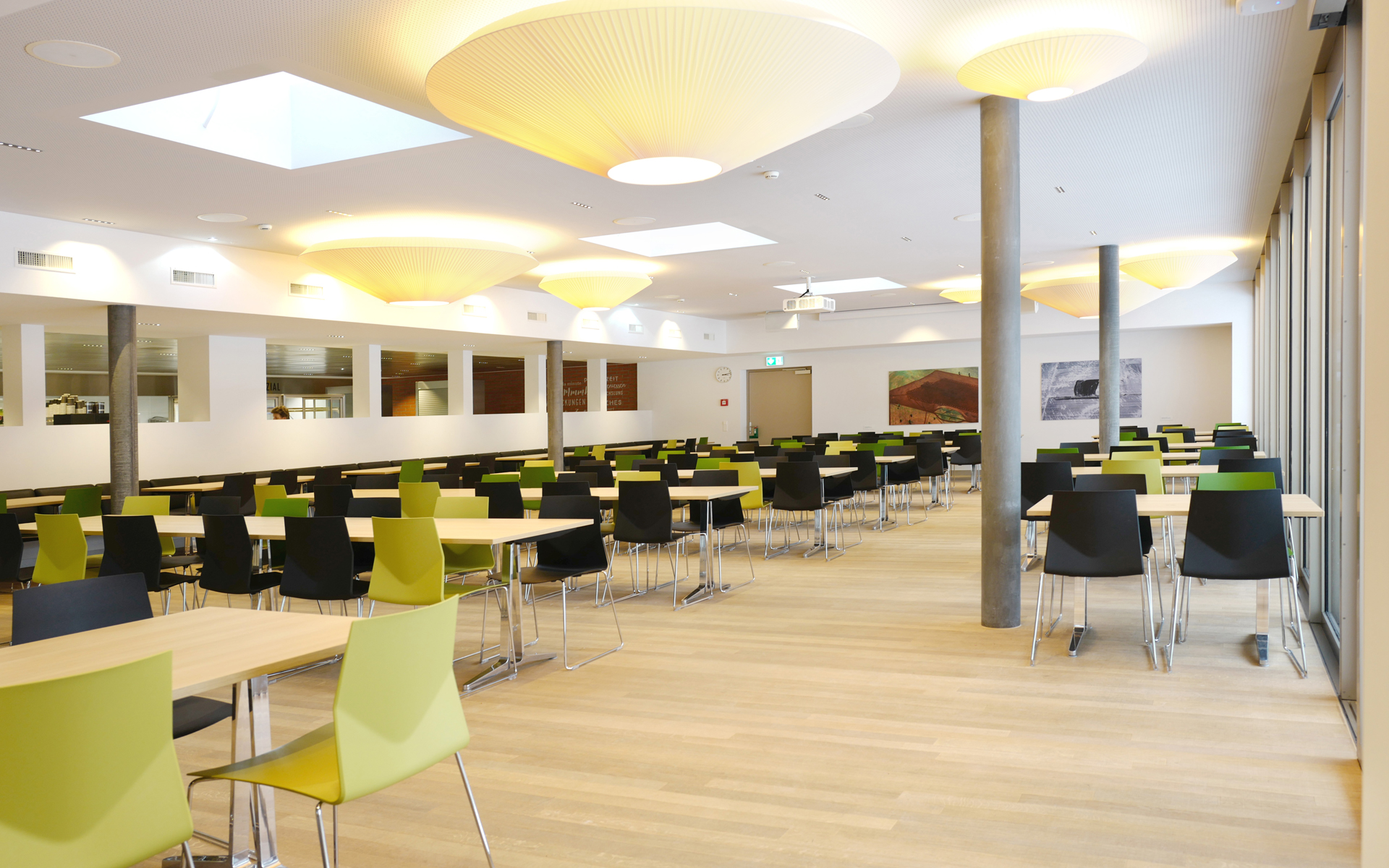 Ample catering options
Our employees enjoy spending their breaks in the Balgrist Restaurant, which offers a modern, well-lit, inviting ambience in which to linger a while. It's also worth taking a good look at our menu options: you can choose from a variety of meals plus a generous salad buffet and snacks, such as sandwiches, cakes and desserts. Mineral water is available free of charge.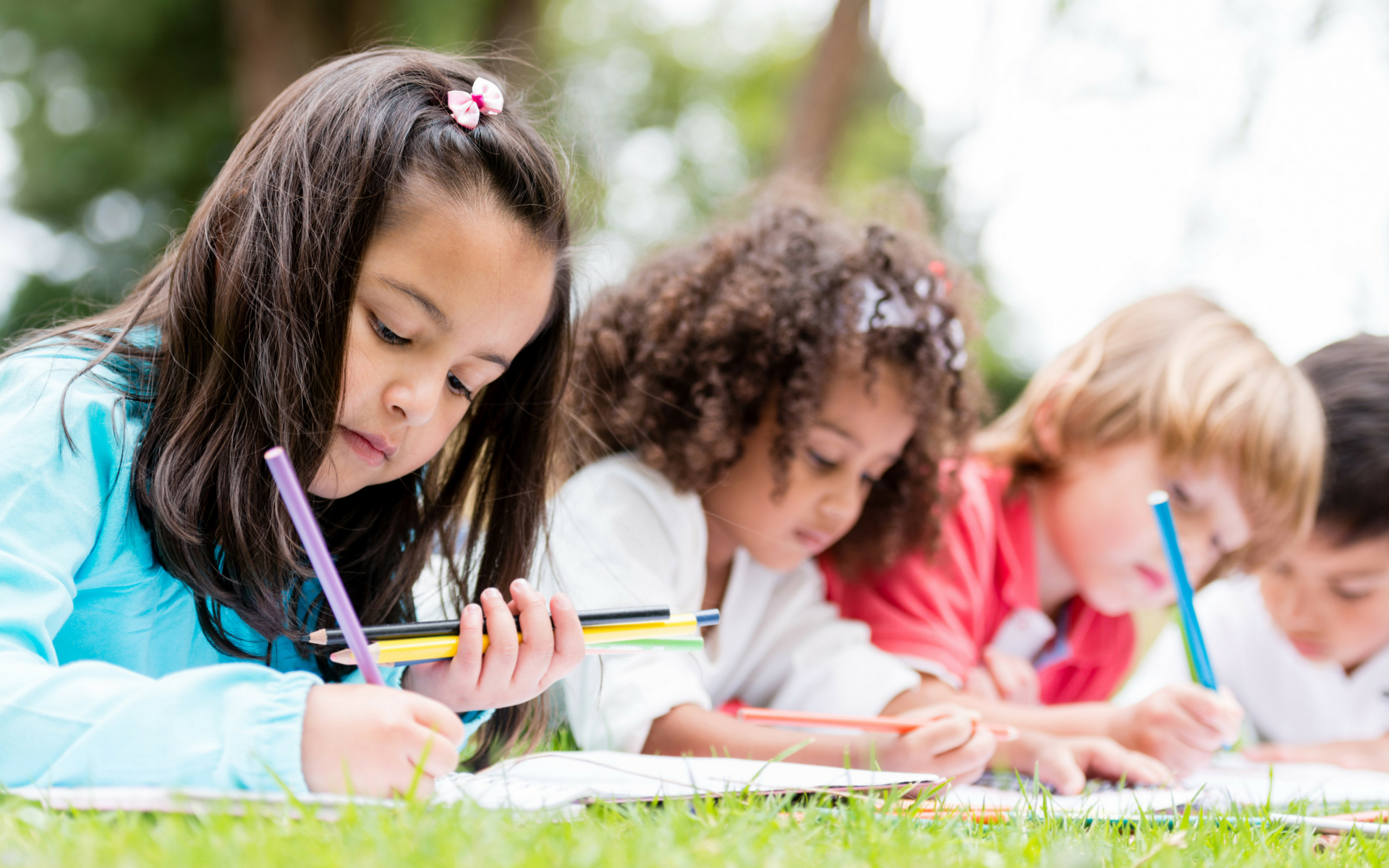 Day care center
Balgrist values the individual's ability to combine a career with family life – and makes sure that your youngster is well looked after while you work. Our clinic subsidises a number of places at a local nursery, which is within walking distance of the clinic.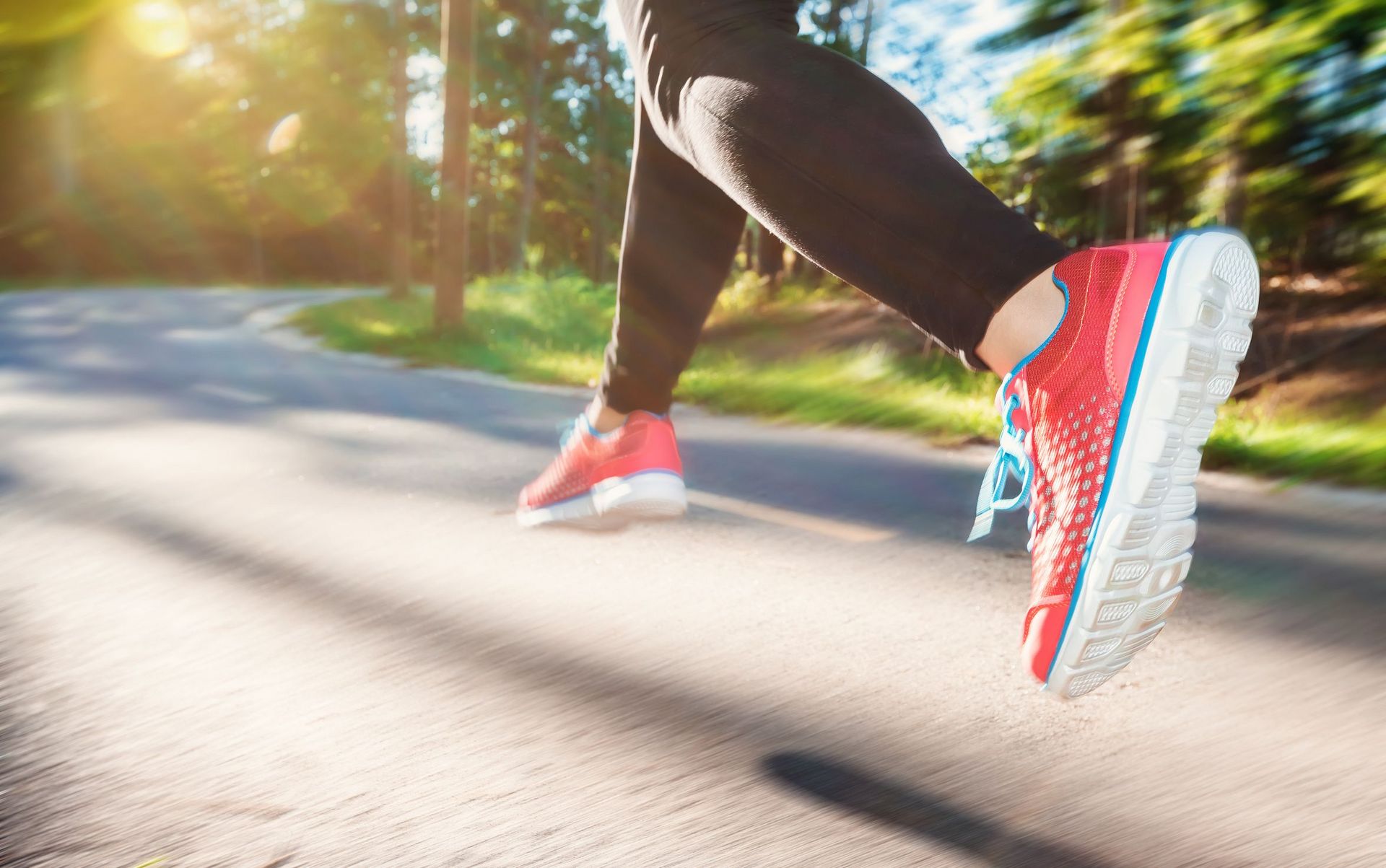 Sports facilities
If you work with us, you can take advantage of the specialist skills of our exercise experts. Our employees can train at discounted rates at the centre for sports medicine. Balgrist also has running groups, and this area features a variety of jogging routes – the ideal way to clear your head and recharge your batteries.