Information on Coronavirus
Balgrist University Hospital is currently offering all its medical services in compliance with the protective and hygiene measures recommended by the Federal Office of Public Health (FOPH) and Swissnoso. Please note the updated regulations around the Covid certificate requirement.
Covid certificate obligation as of October 4
The introduction of the certificate obligation serves to protect patients and employees of Balgrist University Hospital. A Covid certificate proves that one is either vaccinated, recovered or tested negative (a self-test is not sufficient; it must be an official Swiss Covid certificate with QR code). Such a Covid certificate (3G) is required from Monday for all visitors aged 16 and over. For school-age children, masks are now compulsory. The mask obligation for all other persons remains of course.
A certificate obligation applies to:
Inpatients: Please present your appointment sheet and certificate at the main entrance. There is also a testing opportunity on your surgery admission day.
All visitors to the hospital including persons accompanying patients: Please show your certificate and an official ID at the main entrance.
Participants of events: Please refer to the protection concept for events
Visitors to the fitness center and swimming pool require a certificate and must show this together with an ID at the Sports Medicine reception desk.
Participants in group therapies require a certificate and must show this together with an ID.
Currently there is no certificate requirement for:
Outpatients and patients with individual prescription for medical training therapy of Balgrist University Hospital and Balgrist Tec AG (medical supply store).
Emergency patients.
External persons such as suppliers, craftsmen, external meeting participants (consultants or similar) without patient contact.
Applicants without patient contact.
Rapid antigen test for symptomatic inpatients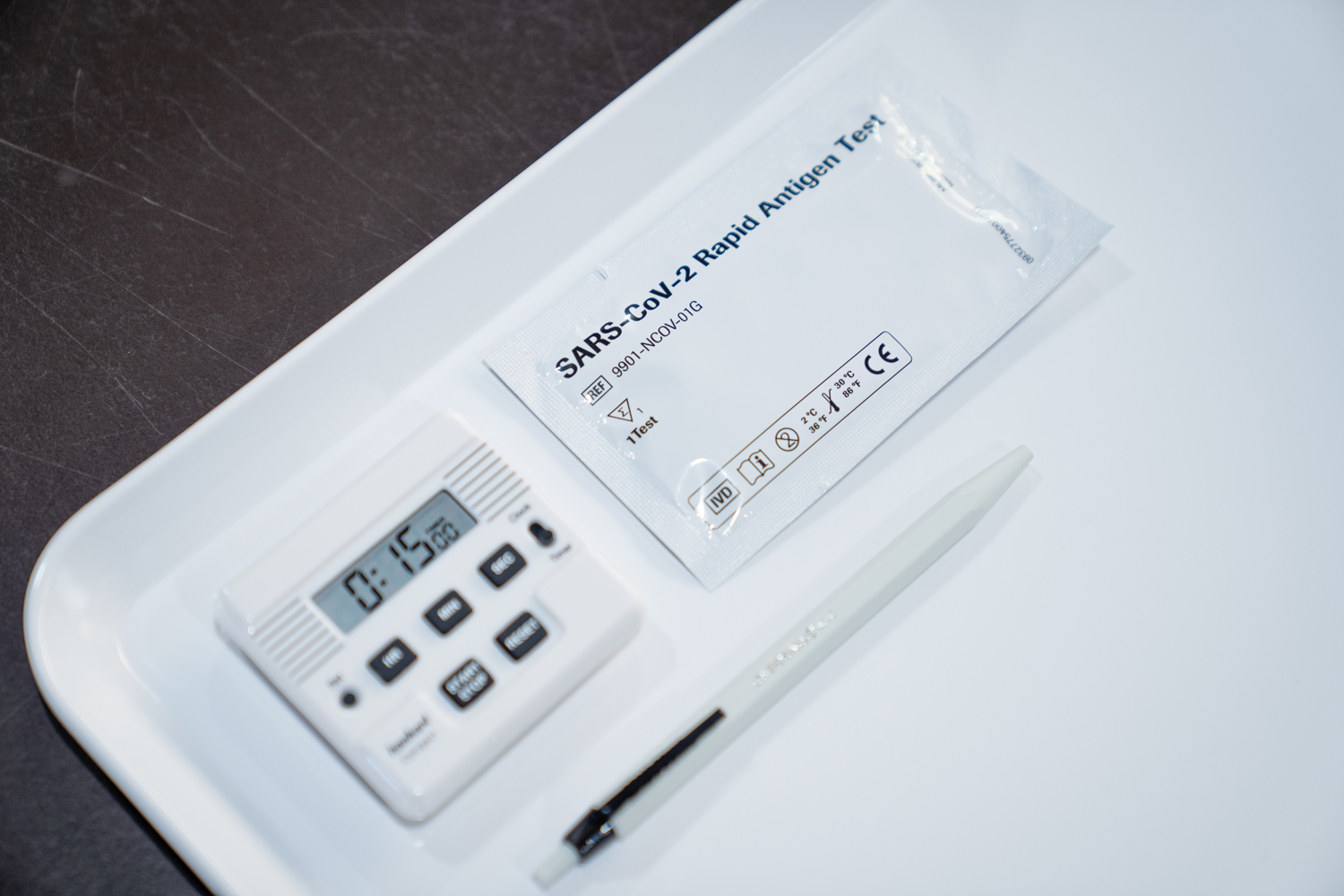 Newly admitted inpatients with symptoms of Covid 19 disease will be tested for Corona virus using SARS-CoV-2 antigen rapid testing* as ordered by a physician. If positive, these patients will be isolated in a single room.
Individuals who can present a Covid certificate (vaccinated, recovered or tested) will not be tested.
Regulations for patients and visitors
Rules for visiting and staying in hospital
To ensure the safety of our patients, Covid certification (3G) is mandatory for all inpatients and visitors 16 years and older.
All visitors to the hospital, including school-age children, wear a surgical mask (available at reception) throughout their stay.
Patients also wear a surgical mask when they leave their bed or room and when staff or visitors enter the room.
Two visitors are allowed per patient.
No more than two visitors may be in a multi-bed room at any one time.
The duration of the visit should not exceed one hour per day.
Mandatory use of face masks and hand disinfection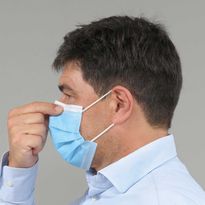 Mandatory use of face masks and hand disinfection
Like everyone else at Balgrist, patients and visitors are obliged to wear a surgical mask and observe the well-known protective measures both in the hospital building itself and everywhere within the hospital grounds. Please disinfect your hands before entering the hospital and wear a mask (available at the main entrance). Cloth masks are not permitted.
Instructions "Hand disinfection / How to wear a mask" (in German)
Hygiene and distancing rules

Do not shake hands
In view of the current situation, all members of staff, patients, and visitors are instructed not to shake hands.

Social distancing
Avoid direct contact with other people and maintain a distance of 1.5 meters whenever possible. Avoid group activities.

Hand hygiene
Disinfect your hands at the main entrance before entering the hospital. Wash your hands regularly and thoroughly with soap and water.

Dispose of used items correctly
Discard used masks and paper tissues in a closed trash can whenever there is one available and wash your hands thoroughly afterwards.
Protection concept at events
The following rules apply to events at Balgrist University Hospital:
1. with Covid certificate (symposia, congresses, aperos)

At public events, only participants who can present a valid Covid certificate and identification document are permitted. These will be checked by the organizer at the beginning of the event.
The consumption of food and beverages is also allowed while standing.
The mask requirement and the minimum distance in the meeting room as well as at aperitifs or buffets do not apply as long as the event group does not come into contact with other people.
Attendee contact information no longer needs to be collected.


2. without Covid certificate (smaller meetings up to 25 people).

A maximum of two-thirds of the meeting room capacity may be used.
Consumption of food and beverages is allowed only while seated.
The mask requirement and minimum distance must be observed.
The contact details of the participants must be collected.
Handover of the Corona Test Center to JDMT Medical Services AG takes place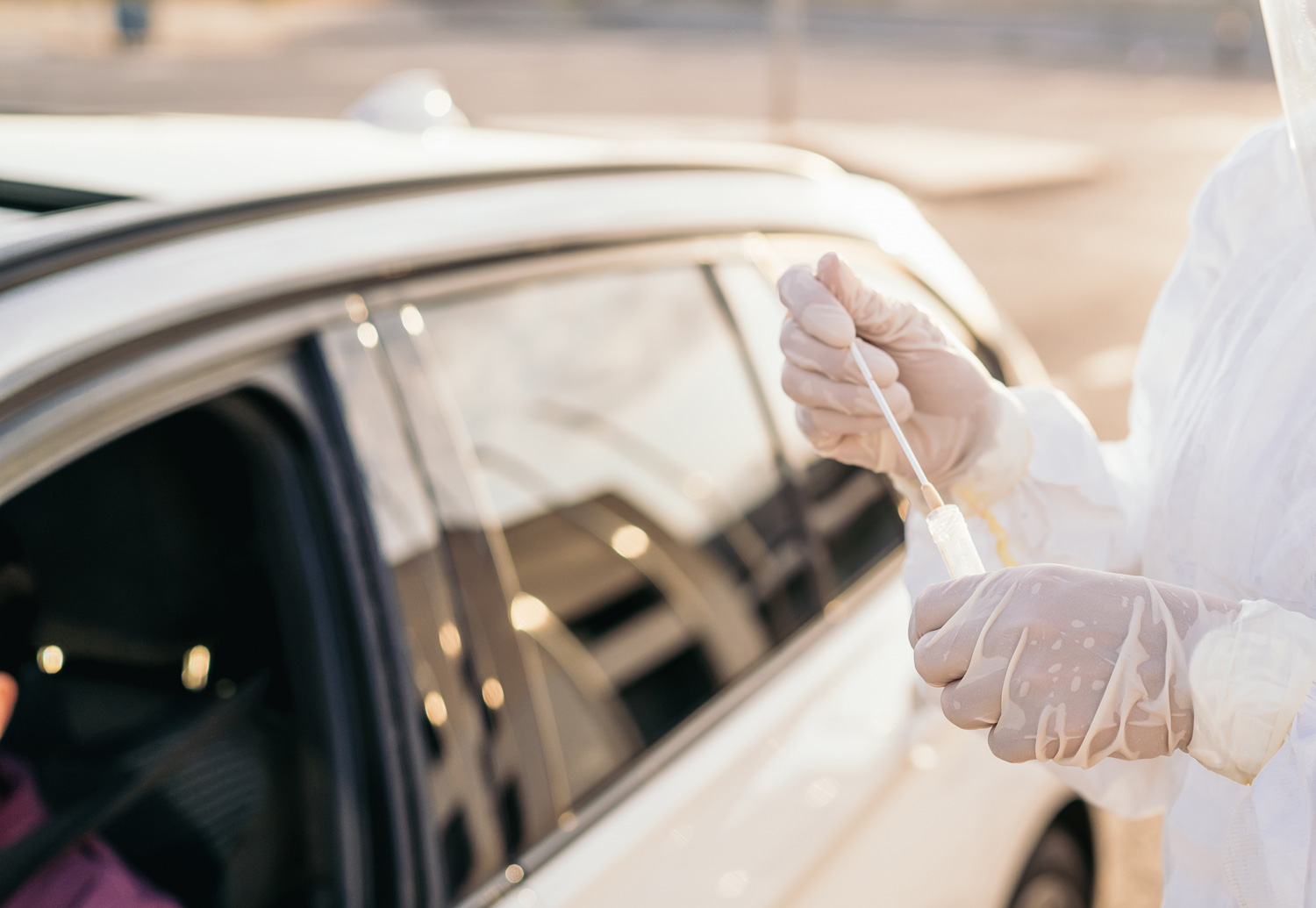 Balgrist University Hospital and the Space Hub of the University of Zurich are ending their involvement in Dübendorf and handing over operation of the center to the company JDMT Medical Services AG as of September 1, 2021.