Dr. med. Ruth Gremminger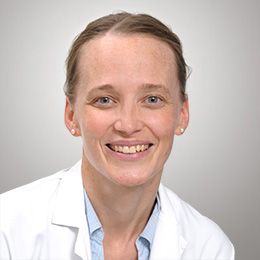 Team
Paediatric Orthopaedics
Languages
German, English, French
Appointments
We are happy to arrange appointments on site or virtually for Thursday and Friday.
Infant consultation with ultrasound on Thursday afternoon.
+41 44 386 30 91
+41 44 386 16 66
Email
You can reach us as follows:
Monday to Friday
8.30 a.m.–12 p.m.
1 p.m.–5 p.m.
Paediatric orthopaedics
Prof. Thomas Dreher and his team offer a highly specialised paediatric orthopaedic unit with holistic care for all orthopaedic problems. The child and the specific orthopaedic problem are always the main focus, since children and adults ultimately differ in growth and development.