Cutting-edge medicine near you
With general orthopedic clinics, prevention and sports medicine, and chiropractic medicine, our patients now have access to Balgrist services at Zurich airport.
Partnering with the Zurich University Hospital
Balgrist Zurich Airport in "The Circle" is there for patients from the area around the airport. Our highly qualified specialists extend the services being offered at this location by the Zurich University Hospital.
Contact
Location
Balgrist Zurich Airport
Circle 59/Level 4, Ambulatorium D
8058 Zurich Airport, Switzerland
Opening hours
Monday – Friday (Walk-in)
8a.m. – 5 p.m.
Orthopedics
Prevention, diagnosis, and treatment of all problems concerning the musculoskeletal system.
Sports medicine
Holistic approach to symptoms in relation to sporting activities and fitness.
Chiropractic medicine
Treatment of the spine and limbs as an alternative or complementary therapy to medication, surgery, and physical therapy.
Flyer
We will be opening our doors at the new location in "The Circle" – the new place to be at Zurich Airport – in November. Have a look at the services we will be offering you at our new premises.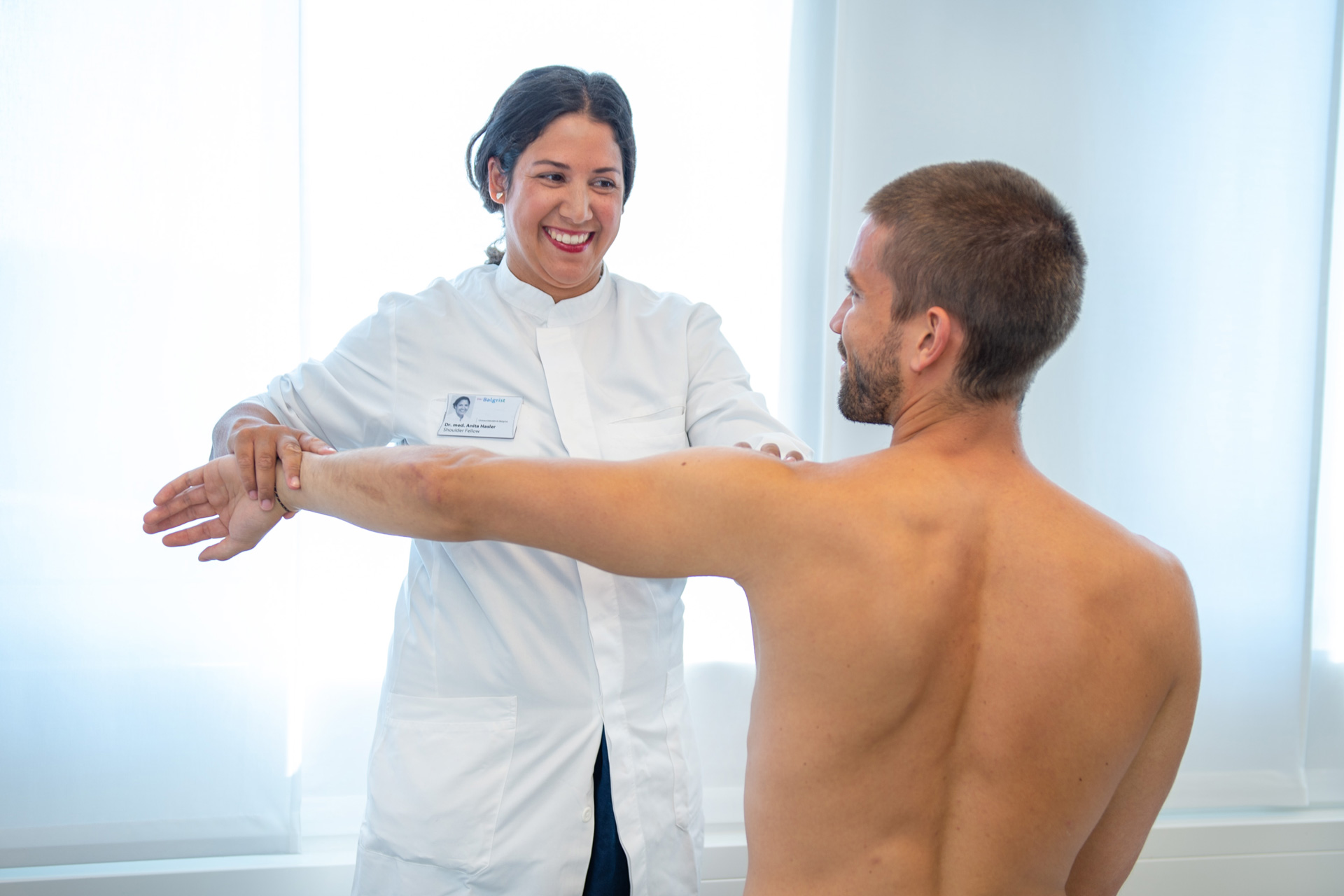 Access to highly specialized orthopedics thanks to cooperations
Balgrist University Hospital partners selected hospitals to enhance the specialist orthopedic services on offer. We make sure that basic orthopedic care is available but, as a highly specialized hospital, we also cover complex orthopedic needs.
Balgrist orthopedic practice at the GZO Hospital in Wetzikon
Thanks to our cooperation with the GZO Hospital in Wetzikon, there is now an attractive orthopedic service available in the Zürcher Oberland ('Zurich highlands'). Since September 2nd, 2019, Balgrist has been offering the following services in the GZO Hospital:
Orthopedic outpatient clinics
Specialized spine outpatient clinics
Second opinions
Consults (interdisciplinary case discussions)
Radiological investigations
Routine operations are carried out at the GZO, more complex surgery will be performed at Balgrist (including spine surgery). Patients now have access to highly specialized medicine at the Balgrist University Hospital whenever this is medically indicated and more complicated investigations are considered necessary.
Consultation for back problems in the city hospital Waid
Waid City Hospital (Stadtspital Waid)
Patients at the Waid City Hospital have been able to benefit from the services of the Zurich University Spine Center since November 2018, with dedicated outpatient clinics for back problems. The Waid City Hospital and Balgrist University Hospital work closely together not only in clinical aspects but also in the specialist training of doctors.