Dr. Martin Löffler, PhD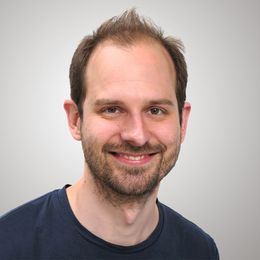 Clinical position
Research associate
Team
Research chiropractic
Languages
German, English
Poster Award of the German Pain Society (DGSS). German Pain Congress 2017, Mannheim. Presentation, "What is the role of aversive and appetitive learning in subacute pain?"
2020–2023 EUR 465'000: Federal Ministry of Education and Research, Germany (BMBF) "PerPain: Pain extinction and retraining-tailored approach for chronic musculoskeletal pain and analysis of dysfunctional behavior and brain networks" (co-applicant with Prof. Herta Flor, University of Heidelberg)
Contact
Chiropractic Medicine
Interdisciplinary Spinal Research (ISR)
Balgrist Campus
Lengghalde 5
CH-8008 Zürich
+41 44 386 57 11
EMail
We look forward to hearing from you.