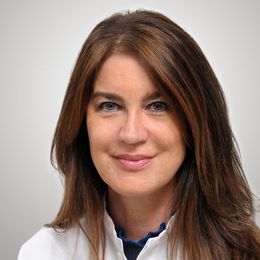 Dr.
Inga Paravicini
Supervisor Outpatient Clinic
Supervisor Outpatient Clinic
Languages
German, English, French, Italian
Academic position
Lecturer of the Faculty of Medicine of the University of Zurich
Specialisation
Certificate in neural therapy (Chirosuisse/SCNT)
Manual therapy for torticollis in infants
Graduate
2009 Master of Medical Education (MME), University of Bern
1991 Doctor of Chiropractic (DC), Western States Chiropractic College, Portland OR, USA
Postgraduate
1995 Specialist Chiropractor
Memberships
Swiss Chiropractors' Society SCG
European Chiropractors' Union ECU
Swiss Examination Board for Chiropractic
Swiss Society for the Study of Pain (SGSS)
International Society for Neural Therapy according to Huneke (IGNH)
Society for Myofascial Trigger Point Therapy (IMTT)
Appointments
We would be happy to arrange an appointment with you.
Outpatient chiropractic clinic
Dino Elias Gisler
+41 44 386 57 06
Email
Chiropractic Medicine
A scientifically based method of treatment, chiropractic is a form of alternative medicine that can be used instead of or in addition to other medical or surgical treatment and physiotherapy. Experienced chiropractors treat patients with many different diseases and conditions affecting the musculoskeletal system. At the same time, the outpatient clinic is a training centre for future chiropractors.