Sponsorship and medical partnerships
Balgrist University Hospital supports sportsmen and sportswomen as well as sports clubs and sporting events with a national impact through various sponsoring commitments and medical partnerships. Our University Centre for Prevention and Sports Medicine offers access to the latest treatment methods and a comprehensive, modern infrastructure - designed to meet the needs of athletes.
Swiss Academic Ski Club
Balgrist is reinforcing its commitment to the sport of skiing by supporting the Swiss Academic Ski Club (SAS), encouraging young participants in academic competitive skiing and funding the University championships in the alpine and Nordic disciplines.
Grasshopper Club Zürich
The University Centre for Prevention and Sports Medicine is supporting Grasshopper Club Zurich as a medical partner in the current football season. New players complete their medical check at Balgrist and injured players are accompanied back into competitive sport through rehabilitation programmes.
Art on Ice
The University Centre for Prevention and Sports Medicine has been a medical partner of Art on Ice for over 10years. Our sports doctors and physiotherapists provide the athletes with medical care and guarantee comprehensive treatment in the event of accidents.
Swiss Farmer (2021)
Since farming is a very strict profession and corresponding orthopaedic problems arise, the university hospital with its care mandate is a reliable partner for Swiss Farmers.
Cybathlon (2020)
The Cybathlon took place in 2020 in a global format. Once again, people with disabilities competed and over 50 teams competed. Ideas were presented in the form of applied research.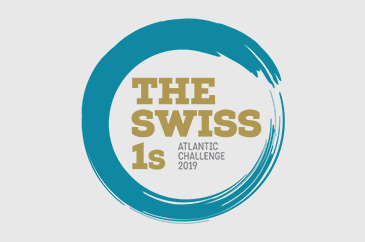 Gabi Schenkel (2019)
Balgrist University Hospital supported extreme athlete Gabi Schenkel in her Atlantic crossing as a sports medicine partner and sponsor. She completed the "Talisker Whiskey Atlantic Challenge" as the first Swiss solo rower.
ZHAW
The Zurich University of Applied Sciences trains healthcare professionals. The Balgrist University Hospital is a practice partner for the Bachelor's degree programmes in occupational therapy, nursing and physiotherapy.
Balgrist Pharmacy
Working together with the Balgrist Pharmacy, we can offer our patients the best possible service.
Balgrist Campus
Researchers, clinicians and industry work together in the Balgrist Campus to reduce or resolve the problems faced by patients suffering from musculoskeletal system disorders.
University of Zurich
The University of Zurich is one of the best research universities in Europe and offers the greatest range of academic subjects in Switzerland.
Zurich University Hospital
The Zurich University Hospital is offering basic medical care and highly specialised medicine at a central location in Zurich.
Zurich University Children's Hospital
The Zurich University Children's Hospital is one of the largest paediatric hospitals in Switzerland and one of the leading centres for paediatric and adolescent medicine in Europe.
Zurich University Psychiatric Hospital
The Zurich University Psychiatric Hospital ensures the psychiatric and psychotherapeutic care of the inhabitants of Zurich city and the surrounding area.
ZuriMED
ZuriMED is an innovative team that specialises in orthopaedic biomechanics and biological materials.
Balgrist Beteiligungs AG
The aim of Balgrist Beteiligungen is the acquisition, sustained management and disposal of shareholdings in start-ups and small or medium-sized companies focusing on medical or orthopaedic fields.
EnableMe – MyHandicap
As part of the project «Young people help young people», the EnableMe – MyHandicap Foundation supported us.
ParaHelp
ParaHelp specializes in advising people with spinal paralysis in their homes and supports patients as they leave the Spinal Cord Injury Center at Balgrist University Hospital.
Fotostiftung Schweiz
The Fotostiftung Schweiz and the Fotomuseum Winterthur (museum of photography in Winterthur) rebuilt part of the Schleife industrial area in 2002/2003, to allow a multifaceted look at the medium of photography.