Research cancer
Thanks to more advanced surgical techniques, we are continuously achieving better rates of local tumour control. Amputation of the affected limb has become the exception – we can usually offer a limb-sparing solution with a better functional outcome.
Despite these improvements, the metastasis rate has remained constant over recent years. Even now, we barely understand the mechanisms and processes occurring in cancer cells that allow them to break off from the tumour mass and spread through the blood stream to form secondaries.
The cytoskeleton and mechanical properties of tumour cells are key elements in this respect. For some time, biomechanical researchers at the Balgrist University Hospital have been working on the cytoskeleton and mechanical properties of normal cells. Thanks to a recently established research team, we can now apply this know-how to cancer cells. The Balgrist Campus is the ideal site for such a project. With the patients' permission, we will be obtaining tumour cells from the blood and from the tumours themselves. Quantifying circulating tumour cells (that is to say, cancer cells that have detached themselves from the primary tumour and are to be found in the bloodstream) and analysing specific biological molecules (including DNA fragments, lipids, and proteins) in the blood – known as a 'liquid biopsy' – is an exciting new area in cancer research. Balgrist Campus offers an infrastructure for research on malignant diseases of the musculoskeletal system that is unique in Switzerland. Designated a research facility of national importance by the federal administration, Balgrist Campus runs an important tissue bank. This resource is, of course, also used for the benefit of our patients with cancer.
Team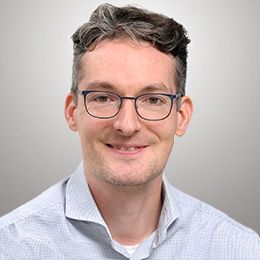 Head of Tissue Bank
Sander Botter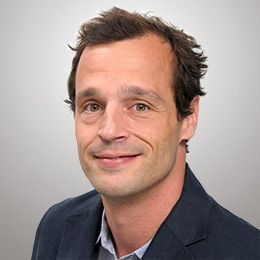 Head of Sarcoma Research
Unai Silvan