'Balgrist Privé' – meeting the highest demands
Our core competencies on the Balgrist Privé wards can be divided into three main areas: medicine, nursing care and therapy as well as hotel services and comfort. We offer you a finely tuned range of services that meet the highest demands.
Medical expertise – for you, only the best
As a Balgrist Privé patient you will be looked after personally by our senior consultants and their colleagues. These doctors not only have immense clinical experience in their specialist fields but, as professors and lecturers at the University of Zurich, are also scientifically active in constantly improving the methods of treatment.
Nursing care and therapy tailored to your needs
The highly qualified nursing staff will support you in recovering your health, both before and after an operation, during pain therapy or wound management by healthcare experts. We will provide you with acomprehensive instruction on the many possibilities for rehabilitation. Physiotherapists, occupational therapists and activity therapists will help you to regain a life free of symptoms as quickly as possible.
Hotel services and comfort – everything for your well-being
Our comfortable private or semi-private rooms are on the top floors, where you can enjoy a stunning view of the lake and mountains from most rooms. During your stay, our guest relations managers will look after your entire well-being. They will organise your admission and discharge, and will be available for assistance while you are in hospital.
Guest Relations Management
Our guest relations managers, Monica Carta and Sandy Sousa (from left), start their work prior to your admission, contacting you personally.
Sandy Sousa: "Every day we do our best to make the stay of our patients as pleasant as possible. We want to redefine "hospitality" as to be characterized by personal encounters that will be remembered."
Languages: German, French, English, Portuguese, Spanish and Luxemburgish.
Monica Carta: "The satisfaction of our patients is very important to us. The stay in our clinic should remain in the patient's positive memory. We keep our eyes and ears open, are positive, attentive and thus also recognize unspoken needs and concerns.
Languages: German, Italian, English, Spanish and basic knowledge of French.
Team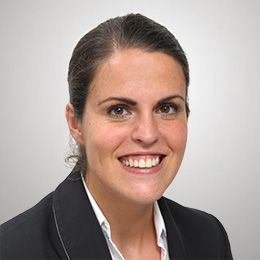 Guest Relations Manager
Sandy Sousa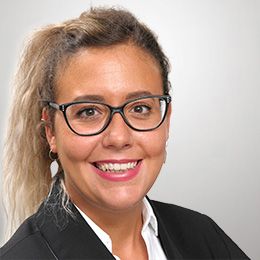 Guest Relations Manager
Monica Carta