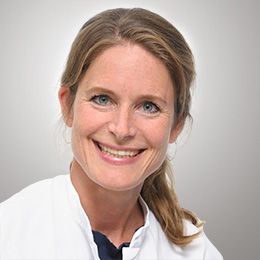 Dr. med.
Christiane Rörig
Head of Rheumatology
Consultant
Languages
German, English, French
Specialisation
Medical Specialist Rheumatology (FMH)
Medical Specialist Internal Medicine (FMH)
Scientific projects
Complex Regional Pain Syndrome
Contact
Secretariat Rheumatology
Prof. Dr. med. F. Brunner, PhD
Dr. med. C. Gorbach
+41 44 386 35 01
or
+41 44 386 35 04
+41 44 386 35 09
EMail
Secretariat
Dr. med. C. Rörig
Dr. med. S. Koch-Hoffmann
+41 44 386 35 08
+41 44 386 35 09
EMail
IMPORTANT!
For a comprehensive and accurate rheumatological assessment / clarification, it is imperative that all preliminary files including image documentation (H-Net or CD) are available.
As soon as the documents are available, we will send the request.
Physical medicine and rheumatology
'Rheumatism' is a blanket term for degenerative and inflammatory diseases of bones and joints, together with associated soft tissues such as muscles, tendons, and ligaments. Prof. Dr Florian Brunner and his team address the whole spectrum of conservative (non-surgical) diagnostic investigation and treatment of musculoskeletal system diseases.