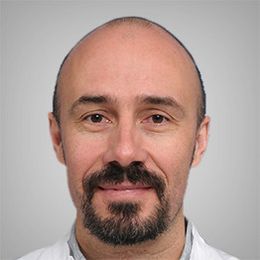 Dr.
Curdin Caviezel, DC
Consultant Teaching Clinic Chiropractic Medicine
Languages
Rhaeto-Romanic, German, English, French, Italian
Graduate
2000 Intercantonal Federal Exam
1998-2000 Continuing education at the Swiss Academy for Chiropractic
1997 Doctor of Chiropractic, Western States Chiropractic College
1994-1997 Western States Chiropractic College, Portland, Oregon, USA
1993 1st exam, Faculty of Medicine, University of Zurich
Professional career
Since 2002 Chiropractor in own practice, Zurich
2000 - 2001 Chiropractor practice Dr. Marco Vogelsang, Zurich
1998-2000 Resident with Dr. François Gfeller, Chiropractor, Neuchâtel (CH)
Memberships
ECU (European Chiropractors' Union)
SCG (Swiss Association of Chiropractors)
Chiropractic Medicine
A scientifically based method of treatment, chiropractic is a form of alternative medicine that can be used instead of or in addition to other medical or surgical treatment and physiotherapy. Experienced chiropractors treat patients with many different diseases and conditions affecting the musculoskeletal system. At the same time, the outpatient clinic is a training centre for future chiropractors.