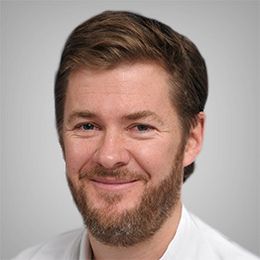 Dr.
Fredrik Granelli, DC
Consultant Teaching Clinic Chiropractic Medicine
Languages
German, Swedish, English, Italian, French
Specialisation
Certificate in neural therapy (Chirosuisse/SCNT)
Graduate
2001 New York Chiropractic College
Postgraduate
2004 Intercantonal Federal Exam
Memberships
Chirosuisse
ECU (European Chiropractors' Union)
OSCG (Association of Chiropractors in Eastern Switzerland)
SGSS (Swiss Pain Society)
Appointments
We would be happy to arrange an appointment with you.
Outpatient chiropractic clinic
Dino Elias Gisler
+41 44 386 57 06
Email
Chiropractic Medicine
A scientifically based method of treatment, chiropractic is a form of alternative medicine that can be used instead of or in addition to other medical or surgical treatment and physiotherapy. Experienced chiropractors treat patients with many different diseases and conditions affecting the musculoskeletal system. At the same time, the outpatient clinic is a training centre for future chiropractors.