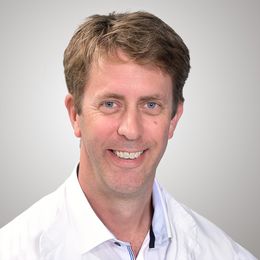 Dr.
Rolf Nussbaumer, DC
Consultant Teaching Clinic Chiropractic Medicine
Languages
German, English
Graduate
Osteopathic medicine, neural therapy, sports chiropractic, manipulation and anesthesia
1995–1999 Canadian Memorial Chiropractic College, Toronto (Canada)
1994–1995 University Zurich
Academic career
University of Zurich, CMCC
Studies
1994–1999 Medicine, University Zurich
Professional career
Since 2001 Independent practice, Kloten
Degrees / Diplomas
Doctor of Chiropractic (DC)
Appointments
We would be happy to arrange an appointment with you.
Outpatient chiropractic clinic
Dino Elias Gisler
+41 44 386 57 06
Email
Chiropractic Medicine
A scientifically based method of treatment, chiropractic is a form of alternative medicine that can be used instead of or in addition to other medical or surgical treatment and physiotherapy. Experienced chiropractors treat patients with many different diseases and conditions affecting the musculoskeletal system. At the same time, the outpatient clinic is a training centre for future chiropractors.