Pediatric orthopedics
We look after our child and adolescent patients in a caring atmosphere with a dedicated sympathetic approach. Our team is concerned with the clinical and scientific diagnostic investigation and treatment of congenital and acquired orthopedic diseases of infants, children, and young people.
Thanks to the cooperation with the Zurich University Children's Hospital, we can offer your child ideal care according to his or her individual needs. Medical treatment and surgery are offered at both facilities and Professor Thomas Dreher, the Senior Consultant in Pediatric orthopedics, will decide on the appropriate location to ensure optimal treatment for your child.
Appointments
We are happy to arrange appointments on site or virtually for Friday.
Infant consultation with ultrasound on Thursday-
afternoon.
+41 44 386 30 91
+41 44 386 16 66
EMail
You can reach us as follows:
Monday – Friday
8.30 a.m. - 12 p.m.
1 p.m. – 5 p.m.
Prof. Thomas Dreher – the new Chief of Pediatric Orthopedics
Prof. Thomas Dreher is the new Chief of Pediatric Orthopedic and Trauma Surgery at the Zurich University Children's Hospital and is also assuming responsibility as the Head of Pediatric Orthopedics at Balgrist University Hospital. This appointment will strengthen pediatric orthopedics in Zurich: the Children's Hospital and Balgrist University Hospital will be working together even more closely.
Highly specialized team with a state-of-the-art infrastructure
We usually treat infants and children with additional diseases or underlying neurological conditions at the Children's Hospital. If surgery is necessary, a highly specialized multidisciplinary team stands ready to provide care that best meets the child's needs. The cutting-edge facilities at Balgrist provide all other child and adolescent patients with inpatient and ambulatory care perfectly orientated to their orthopedic requirements.
Pediatric orthopedics at the Children's Hospital and Balgrist works in close cooperation with national and international networks, so that we can offer your child optimal state-of-the-art treatment.
Team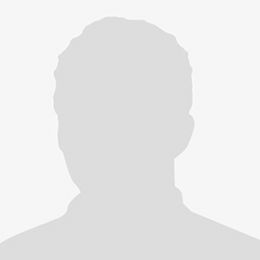 Dr. med. Domenic Grisch
Brochures (available only in German)
Information for referring doctors
Our focus
We treat congenital and acquired deformities, fractures, and post-traumatic deformities in children and adolescents. We also treat sports injuries, painful conditions and infections of the entire musculoskeletal system and offer neuro-orthopedics for children, adolescents, and adults.
Indications and range of services
The entire spectrum of pediatric orthopedic and trauma surgery is covered by the team at the Zurich Children's Hospital led by senior consultant Prof. Thomas Dreher (orthopedics, neuro-orthopedics) and consultant Dr. Christoph Aufdenblatten (trauma surgery and sports orthopedics).
Dedicated outpatient clinics for children and adolescents are held at Balgrist University Hospital to look at specific problems together with the specialist team.
Spectrum of treatment
We offer treatment for the full range of pediatric orthopedics, including both conservative treatment and surgery. The surgical treatment of spine problems in childhood is performed by the spine surgery team at Balgrist.
The range of conditions treated includes the following areas of special interest
Hip problems in childhood and adolescence:
Hip dysplasia (dislocation of the hips)
Perthes' disease
Slipped capital femoral epiphysis (SCFE)
Coxitis and its complications
Congenital defects (e.g. proximal femoral focal deficiency (PFFD))
Congenital pseudarthrosis of the femoral neck
Axis misalignment and legs of different lengths:
Bow legs, genu varum
Knock knees, genu valgum
Out-toeing gait
In-toeing gait (pigeon-toed)
Difference in lengths of the legs
Congenital defects (PFFD, tibial/fibular aplasia)
Conditions affecting the knee joint in childhood and adolescence:
Osteochondrosis dissecans, osteochondral lesions
Sporting injuries (cruciate ligament tears, meniscus (cartilage) injuries)
Patellar instability and dislocation
Foot deformities:
Club foot
Plano-valgus foot (flat foot)
Talipes equinus (club foot)
Pes cavus (high arches)
Hallux valgus (bunion)
Hexadactyly/polydactyly (extra digits)
Gait disorders:
Misalignment after injury
Diseases of the shoulder and elbow in childhood, gait disorders, misalignment after trauma, diseases of the shoulder and elbow in childhood