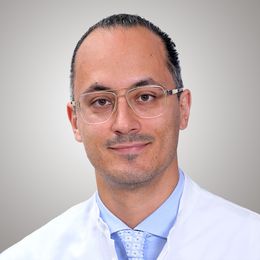 Dr. med.
Sandro Canonica
Consultant i.V.
Languages
German, French, English
Graduate
2020 Doctorate in Medicine, University of Zurich
2008–2014 Studies of Human Medicine, University of Zurich
Professional career
Since 2022 Senior Physician Pediatric Orthopedics and Traumatology Balgrist University Hospital and University Children's Hospital Zurich, Prof. Dr. med. T. Dreher
2020–2022 Resident Orthopedics and Traumatology University Hospitals of Geneva, Prof. D. med. Hannouche
2018–2020 Assistant and senior physician pediatric orthopedics and traumatology University Children's Hospital Zurich, Prof. Dr. med. T. Dreher
2017 Resident Orthopedic Surgeon Balgrist University Hospital, Prof. Dr. med. C. Gerber and M. Farshad
2015–2017 Resident General Surgery Kantonsspital Frauenfeld, PD Dr. med. M. Müller
Memberships
Association of Swiss Assistant and Senior Physicians (VSAO)
Foederatio Medicorum Helveticorum (FMH)
Publications
Appointments
We are happy to arrange appointments for Monday and Thursday.
Infant consultation with ultrasound on Thursday afternoon.
+41 44 386 30 91
+41 44 386 16 66
Email
You can reach us as follows:
Monday to Friday
8 am to 12 noon
1 pm to 5 pm
Pediatric orthopedics
Prof. Thomas Dreher and his team offer a highly specialized pediatric orthopedic unit with holistic care for all orthopedic problems. The child and the specific orthopedic problem are always the main focus, since children and adults ultimately differ in growth and development.