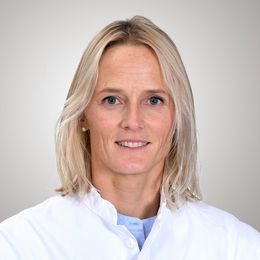 Dr. med.
Lea Estermann
Consultant Hand Surgery
Languages
German, English, French
Specialisation
Hand surgery
Sonography of the hand
Surgery of the peripheral nerves
Nerve and tendon transfer in tetraplegic patients
Honors and awards
2019 Greatest future clinical application award of the Swiss Society for Hand Surgery
Graduate
2020 Hand Surgery Resident, University Hospital Zurich, Zurich, Prof. Dr. med. M. Calcagni
2019 Hand Surgery Resident, Balgrist University Hospital, Zurich, Prof. Dr. med. L. Nagy
2017–2018 Hand Surgery Resident, Schulthess Clinic, Zurich, D. med. Herren
2016–2017 Hand Surgery Resident, Kantonsspital Frauenfeld, Frauenfeld, M. Bonaccio, MD
2014–2016 Resident in general surgery, Luzerner Kantonsspital, Lucerne, Prof. Dr. med. J. Metzger
2014 Resident in hand surgery, Regionalspital STS AG, Thun, M. Köppel, MD
2013 Resident General Surgery, Regionalspital STS AG Thun, Prof. Dr. med. H.E. Wagner
Studies
2006–2012 Medical studies University of Bern
Continuing professional development
2021 SGUM Certificate of Proficiency in Sonography: Module Musculoskeletal System, Spec. Hand Surgery
Postgraduate
2021 Federal Specialist in Hand Surgery
2020 EBHS Diploma
Degrees / Diplomas
2020 EBHS Diploma
2012 Swiss Doctors Diploma
Fellowships
2021–2022 Hand and Microsurgery Fellow, Royal North Shore Hospital, Sydney, Australia, R. Lawson, MBBS FRACS
2020–2021 Hand Surgery Fellow, Victorian Hand Surgery Associates, Melbourne, Australia, A. Berger, MBBS FRACS
Grants and stipends
2020 Claude Verdan Travel Scholarship
Memberships
Swiss Society for Hand Surgery (SGH)
German-speaking Association for Hand Surgery (DAH)
Publications
Books and chapters
Textbook orthopedics: what you need to know. Capital Hand p. 59-83
Appointments
We are happy to arrange appointments on site or online for Monday, Wednesday and Friday.
+41 44 386 30 11
+41 44 386 30 99
Email
You can reach us as follows:
Monday–Friday
8.30 a.m.–12 noon
1 p.m.–5 p.m.
Prof. Andreas Schweizer and team cover the whole spectrum of hand and peripheral nerve surgery – whatever the problem, its cause, or the complexity of treatment. Highly specialized know-how and ability fuse with techniques and materials to provide the best possible treatment.