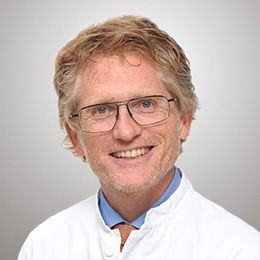 KD Dr. med.
Christoph Gorbach
Deputy Head Physician Physical Medicine and Rheumatology
Languages
German, English, French, Italian
Specialisation
Assessment and chiropractic treatment of disorders of the musculoskeletal system
Publications
Appointments
We will be happy to make an appointment with you (a doctor's referral is mandatory).
Secretariat
Prof. Dr. med. F. Brunner, PhD
KD Dr. med. C. Gorbach
+41 44 386 35 01
Dr. med. C. Rörig
Dr. med. S. Koch-Hoffmann
+41 44 386 35 08
+41 44 386 35 09
Physical medicine and rheumatology
'Rheumatism' is a blanket term for degenerative and inflammatory diseases of bones and joints, together with associated soft tissues such as muscles, tendons, and ligaments. Prof. Dr Florian Brunner and his team address the whole spectrum of conservative (non-surgical) diagnostic investigation and treatment of musculoskeletal system diseases.