Your performance under scrutiny
You train regularly and want to know whether your pulse rate is right? You don't do any sport but would like to start? We carry out performance diagnostics with state-of-the-art equipment and many years' experience of caring for elite athletes.
Exercise test after corona infection
According to SEMS (Sport & Exercise Medicine Switzerland) and Swiss Olympic standards, we recommend a short screening before resuming sports activities after any symptomatic covid infection. This includes a resting ECG, laboratory analysis (including cardiac enzymes) and a short medical examination. Please always inform us about any COVID infection you have had, no matter how long ago, directly when making an appointment with the performance diagnostics department as well as absolutely before the test appointment. If you have general questions about necessary or recommended examinations after COVID, please contact us.
Please also read our:
Position paper Return to Sport (PDF)
We actively support the Swiss online platform Altea in order to promote the exchange on the topic of post-COVID-19 syndrome between affected persons, specialists and scientists.
Comprehensive check-up
Our sports medicine assessment is wide ranging and determines your current performance level with respect to strength and endurance. We offer objective professional advice, based on your training goals, irrespective of your level of fitness.
Gift card and company offers
Gift cards are available for our various offers. Companies can also contact us and request a quote.
Sports medicine assessment
Do you regularly feel tired for no apparent reason? Is your performance in daily life diminishing? Or do you have problems with your breathing or your heart and circulation? We offer the following assessments (also as screening tests):

Cardiovascular
General health check-up
exercise ECG

Respiratory
Pulmonary function tests
exercise spirometry
methacholine test

Blood tests and blood volume measurement
Various panels are possible, we will advise you on the most suitable.

Body fat measurement
Skin fold measurement with calipers: internationally standardized and ideal for monitoring progress.
Bio-impedance analysis (BIA): provides information on the proportions and distribution of fat and muscle mass in the body, hydration, and basal metabolism.

Compartment pressure measurement
We measure the compartment pressures to determine whether pain in the calf and shin is due to the tissue pressure being too high.
Endurance testing
The performance test forms the basis for our professional guidance of your training. By ascertaining a person's fitness, we can provide appropriate support for beginners, recreational sports aficionados, and competitive athletes:
to achieve their training goals
to assess the current performance level prior to resuming training
to define a person's level of training or to check advances in training

Lactate threshold test
The lactate threshold test provides us with important information on the relative proportions of fat and glucose metabolism in supplying energy. It allows an efficient assessment of performance level on which to base recommendations for an individually effective and time-saving training program.

Exercise spirometry
Exercise spirometry is the gold standard of performance diagnostics. We measure oxygen (O2) uptake and make use of the effect that different quantities of carbon dioxide (CO2) are breathed out depending on whether energy is supplied by fat or glucose metabolism. This gives us detailed information on the relative proportions of these two energy sources and their changes with increasing loads. With the lactate threshold test and exercise spirometry* we offer two well-established methods for assessing your personal level of fitness. You can choose the treadmill, bicycle, or rowing machine as the appliance most appropriate for your training load.
*Both tests can be carried out with an exercise ECG to provide a cardiovascular assessment.
Strength diagnostics
Thanks to interdisciplinary cooperation with the physiotherapy team we can offer the following tests to improve your strength:

Functional Movement Screen
A test to determine weakness and limitations in movement sequences. Based on the results of the test, our team draws up a personalized training program with corrective exercises. The program is also easy to follow at home and consists of the following seven movements:
deep squats
hurdle step
in-line lunges
shoulder mobility
trunk push-ups
straight leg raises
rotational stability

What is this test for?
With time, bad habits become ingrained in the way we move during our everyday routines. We often don't notice them until we experience pain or imbalance, for example when we can no longer bend over or we start to lose mobility.
Thanks to the Functional Movement Screen, you can have a personal assessment of your current status. Based on the test results, you can correct or prevent negative movement patterns and improve coordination.

Trunk strength
To strengthen your trunk muscles, you will receive comprehensive testing and be given exercises that are easy to perform at home.

Jump strength
Variables such as maximum strength and jump height are measured. Useful for checking jump strength, maximum strength, for isokinetic training, or to determine any possible difference between the two sides of the body so that they can be corrected with personalized training recommendations.

Isokinetics
Measurement of the isokinetic strength objectively determines the eccentric (braking) functioning of the muscles. Discover whether there is an imbalance between the left and right limbs or a deficit in flexion/extension ratios, and receive training recommendations to correct any possible differences. Strength testing is the same as carried out for our Olympic athletes.
Contact
If you have any questions or wish to register, please contact our reception directly.
Performance Diagnostics
Forchstrasse 319
8008 Zurich
+41 44 386 52 41
+41 44 386 52 47
EMail
Opening hours
Monday – Friday
7.30 a.m. – 6 p.m.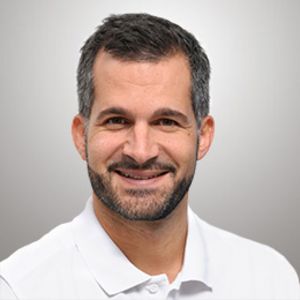 Silvio Catuogno
Head of Performance Diagnostics
EMail
Your specialists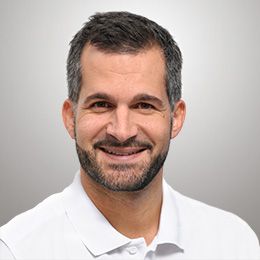 Head Performance Diagnostics
Silvio Catuogno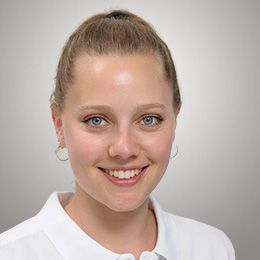 Deputy Head of Performance Diagnostics
Julia Jermann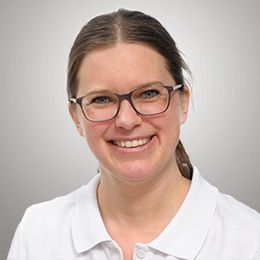 Staff Member Performance Diagnostics
Nicole Mettler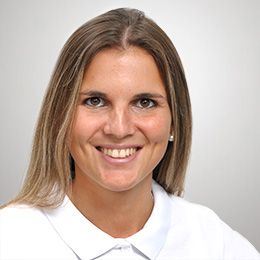 Staff Member Performance Diagnostics
Belinda Rüttimann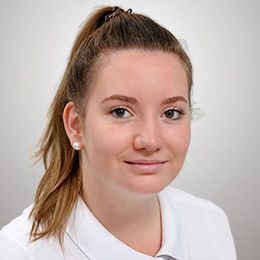 Medical Practice Assistant
Rahel Mittag