Prehabilitation
Recovery can start before an operation with targeted preoperative training. This offer is currently available to patients before a full knee prosthesis operation.
Ideal preparation for every operation
Prehabilitation, or prehab for short, is individual preoperative movement therapy and physiotherapy. It shortens the length of the hospital stay, reduces the complication rate and improves the quality of life for patients after the operation. Prehabilitation includes physiotherapy, consisting of personalized training and education. This enables patients to maintain or improve their physical performance and functionality before an operation.
What are the benefits of prehabilitation?
Overall state of health is improved.
Cardiovascular fitness improves.
Activity level increases.
Fewer painkillers are required due to reduced pain levels.
Health-related quality of life is enhanced.
Rehabilitation period is shorter and daily activities can be resumed more quickly.
Complication rate is lower.
How does prehabilitation work?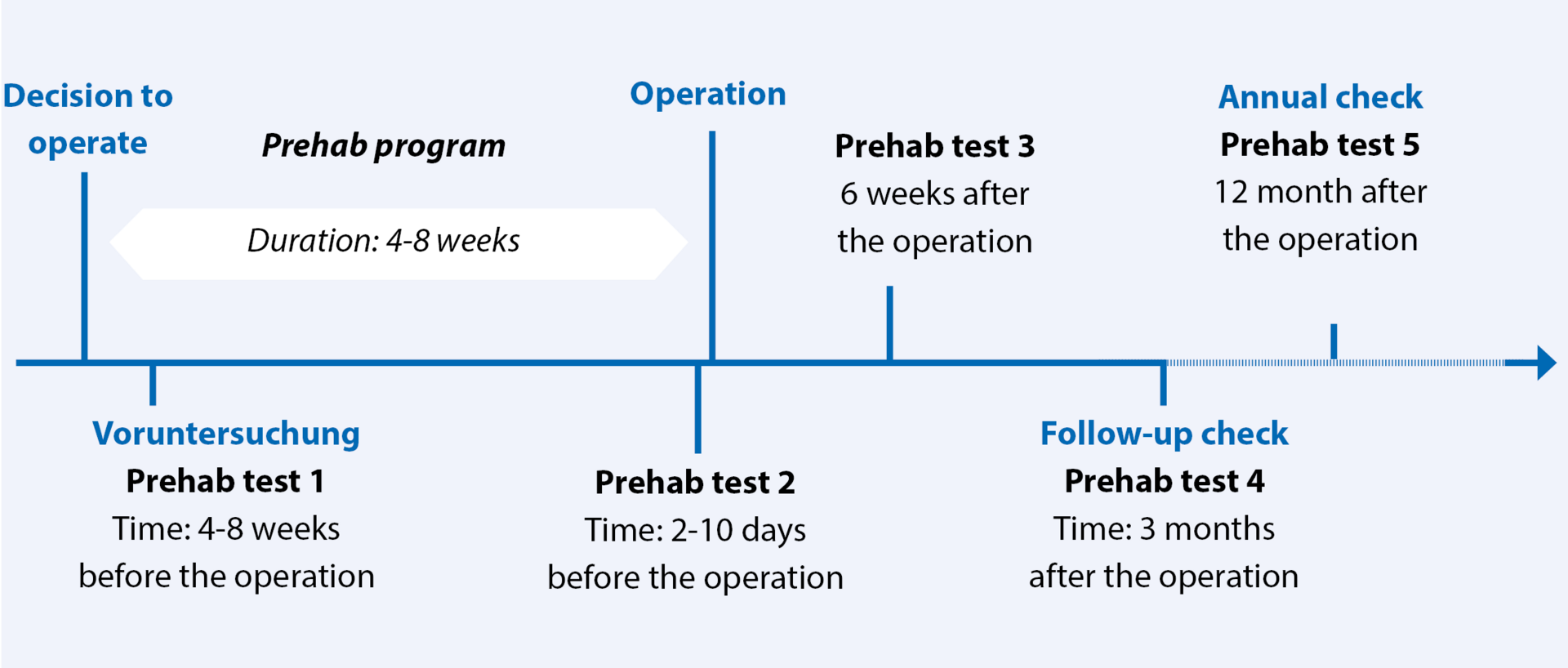 What are the requirements for participation in the program?
Adults
Indication for a unilateral full knee prosthesis
Waiting time from diagnosis of a need for intervention until the operation of at least four weeks
Willingness to

take part in prehabilitation treatment at the University Center for Sports Medicine and Prevention
conduct a program at home
participate in "prehab test 2" in the hospital (a few days before the operation)
keep a diary from before the operation until 3 months after the operation
Which patients are not eligible to take part?
Patients with pre-existing
neurological muscle weakness
severe obesity (BMI >35)
known depression
patellar instability or patella alta
significant pain or signs of inflammation
What does prehabilitation cost?
Prehabilitation training is invoiced as part of a normal physiotherapy referral. No additional costs are incurred.
Contact
Please contact our reception if you have any questions or to register.
Reception
Monday to Friday
7 a.m.–8 p.m.
Saturday 7 a.m.–6 p.m.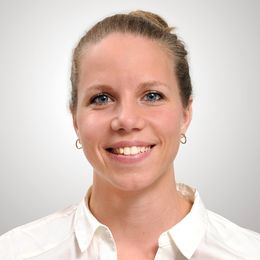 Pascale Gränicher
Head of Prehab Treatment
Email