Pastoral care
For many people, their hospital stay is an eventful time in their lives. Disease, accidents, and pain often trigger very fundamental questions. People confronted with restrictions and disability have to reconsider their whole lives. We are here if you would like to talk things over. Anything you say will be treated with absolute confidentiality under pastoral secrecy.
We are happy to take some time for you. Hence, we encourage you to contact us through the nursing staff or directly by phone or email.
We look forward to meeting you.
The meditation room is open to everyone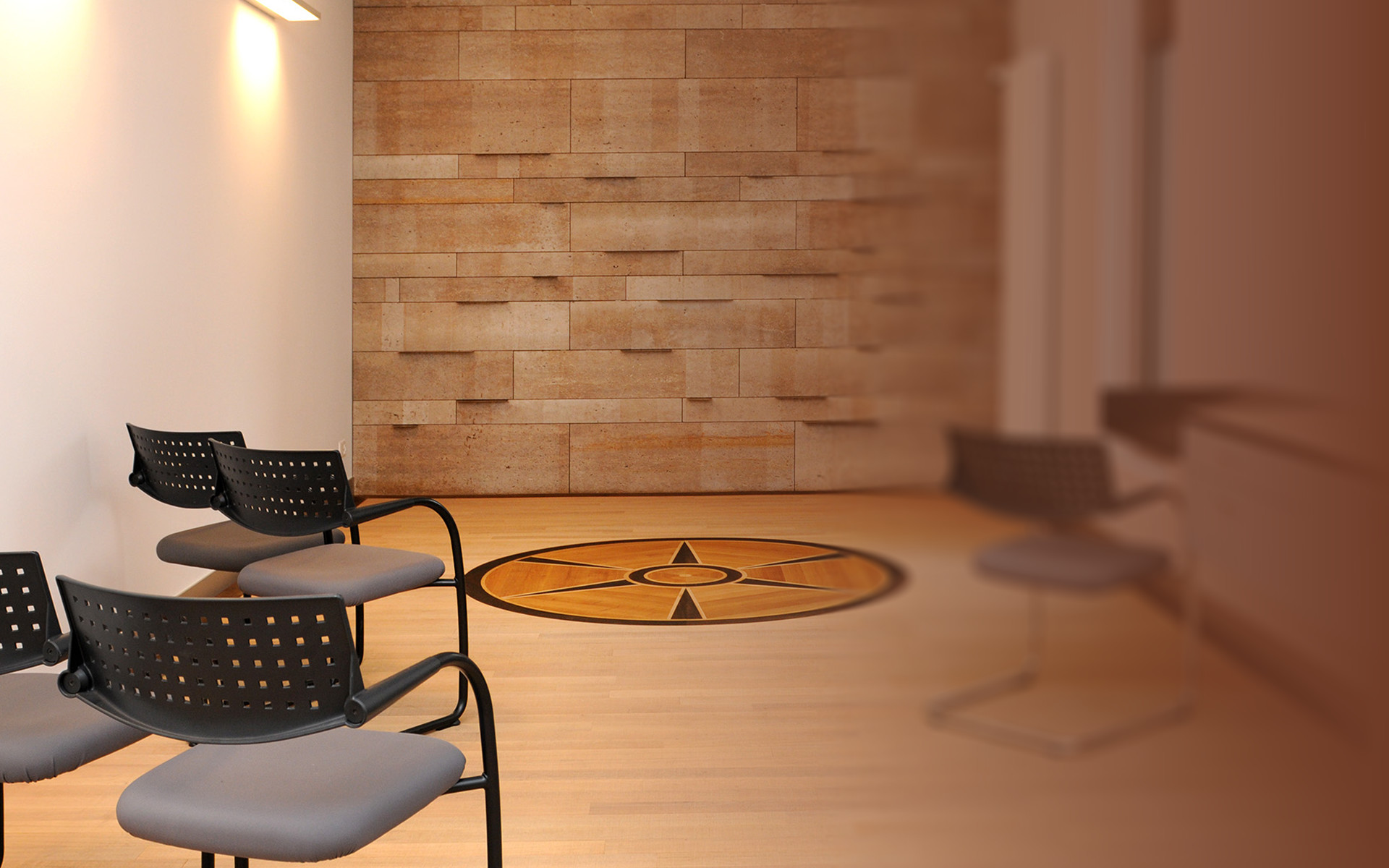 The meditation room is open to everyone, regardless of religion or world view, and is free of use for all who are looking for a place of silence where they can pause to take breath or pray. This room is intended to help patients and relatives in their search for personal orientation, inner strength and peace, at a time when they are affected by extraordinary life events.
Confident that power lies in silence and simplicity, the room is simply designed: from the entrance the eye is drawn to the tufa prayer wall inspired by the Western Wall in Jerusalem. Small cards with personal concerns, prayers, lamentations, questions or notes can be placed in the cracks in the wall. Set in the floor, the wooden representation of Brother Claus's wheel invites contemplation and meditation. By the window lies an intercession book, which can be used and viewed by all. The shelves offer space for electric candles or cards depicting candles. Drawers contain various writings, pictures, and materials related to the five world religions.
Team