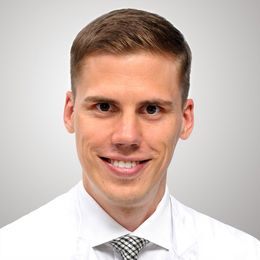 PD Dr. med., M.Sc.
Thorsten Jentzsch
Consultant Spine Surgery, Head of Site UWZH at Schaffhausen Canton Hospital
Graduate
2021 Interdisciplinary Specialty Title Spine Surgery (SIWF)
The spine is a key component of the human body and spine surgery is correspondingly important at Balgrist University Hospital. The experienced surgical team led by Prof. Mazda Farshad specialise in the entire spectrum of treatment for diseases and injuries of the spinal column, providing patients with optimal support.