Occupational Therapy in Orthopedics
We feel and grasp things with our hand countless times a day. Our mobility is significantly restricted if these valuable organs are impaired or damaged following an accident or illness.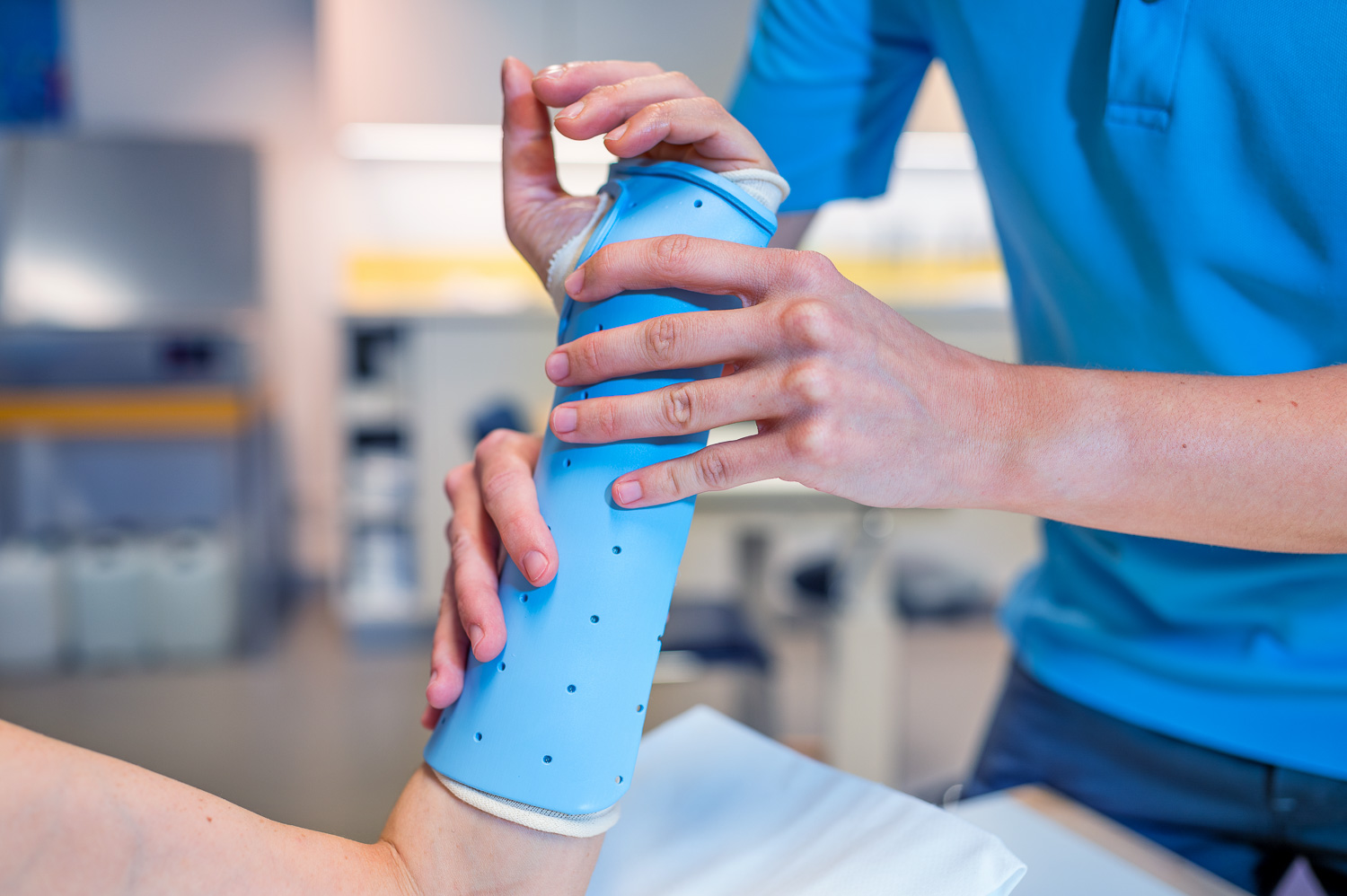 Hand therapies are the specialty of our team of occupational therapists. We work with you to regain as much functionality in your hands as possible and reduce or eliminate pain. We also deploy our specialist knowledge to treat rheumatic complaints and make and adapt dynamic and static splints for fingers, hands and arms.
Hand therapy
Patients come to us for hand therapy after an operation on their hand or elbow or for conservative treatment. Working very closely with the hand surgery doctors enables us to target your symptoms with incredible precision.
Your therapy goal is very individual, as is your treatment path. We analyze your actions and movement patterns, record your difficulties and strengths and always take your personal and professional surroundings into consideration. We then look for flexible and creative ways and therapies to give you back as much independence as possible. Some of the measures include:
Making and adapting dynamic and static splints for fingers, hands and arms
Manual therapy
Lymphological therapy
Physical therapies such as ultrasound, TENS, laser, paraffin
Desensitization and sensitization training
Coordination and dexterity training
Strength building
Physical Medicine and Rheumatology
If you suffer from rheumatic complaints, we can offer various consultations and services to make your daily life easier. These include, for example, building capabilities by reducing stress factors with the help of so-called coping strategies. We also support you with everyday activities, and during "pacing" you'll learn how to gradually increase your performance limits while also being aware of your available energy. We also put a lot of focus on treating pain and advising you on joint protection.
Professional ergonomics
Many muscular problems are caused by incorrect movements or excessive strain as we perform our daily work. Our specially trained therapists offer occupational therapy consultations related to your professional activities and teach you how to tackle them more easily.
Technical Orthopedics
We'll support you after the amputation of a lower limb e.g. showing you how to use an arm/hand prosthesis in the best way possible. If you're reliant on a wheelchair or other aids after a lower limb amputation, we'll show you how to operate them safely. We'll also evaluate your living situation so that any necessary adjustments can be made.
Advice on wheelchairs and other aids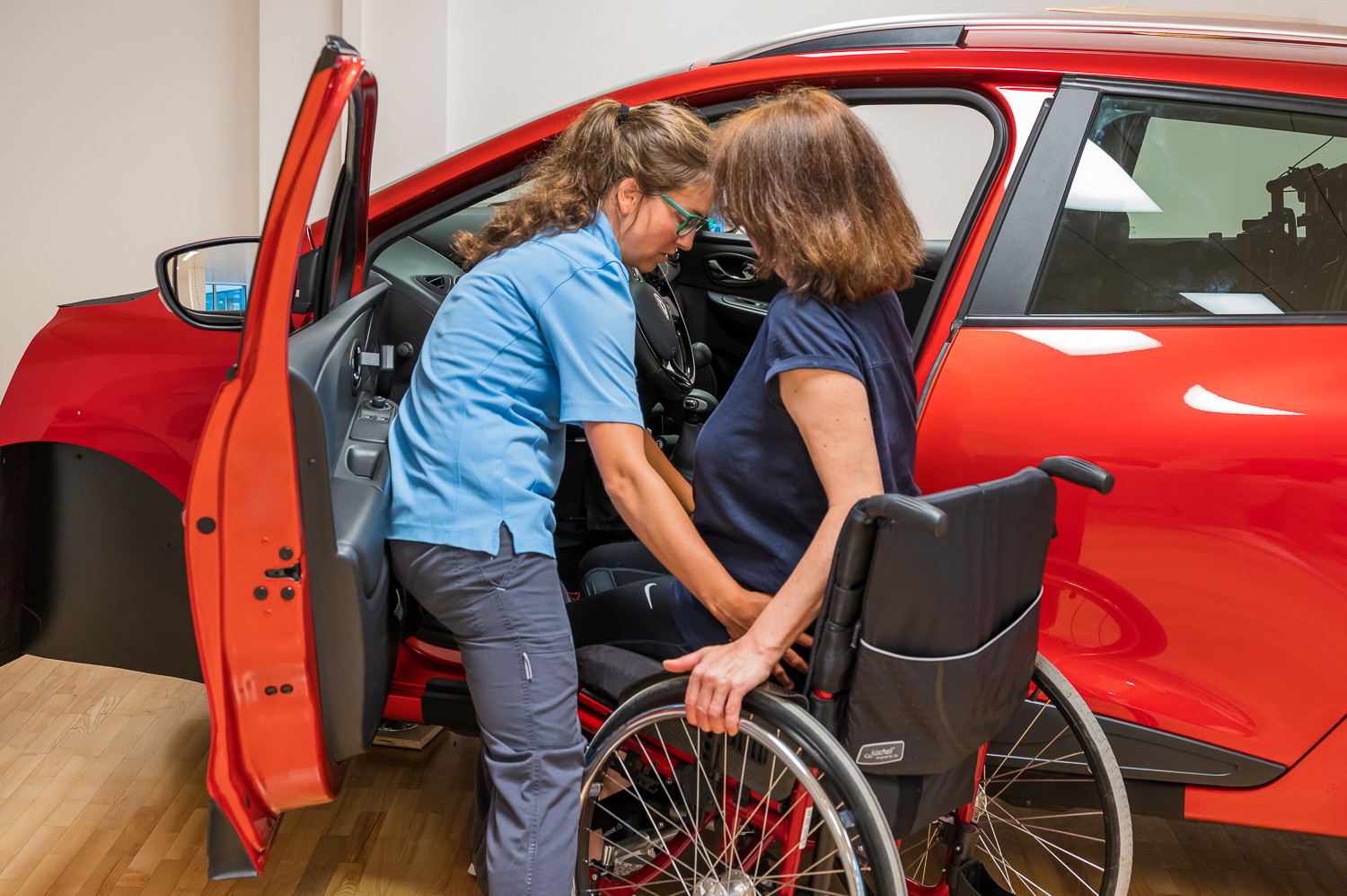 People who have undergone an operation on both feet suddenly find themselves sitting in a wheelchair for a certain period of time. In such situations and many others, we will advise you on finding the right equipment, adapt your surroundings where necessary and prepare you for your daily routine in individual training sessions. This will enable you to continue to perform many of your usual activities independently.
We recommend that you get equipment such as wheelchairs, cushions, transfer boards etc. from Balgrist Tec AG.