Treatment of back pain
The causes of back pain are very varied and it is often difficult to determine the precise reason for pain on the basis of clinical and radiological investigations.
Interventional pain therapy
Interventional pain therapy may help in some cases of back pain. Diagnostic nerve or joint blocks may, for example, determine whether a nerve compressed by a prolapsed disc is the cause of the problem or whether an intervertebral joint is actually responsible. Sometimes we can offer interventional pain therapy after the diagnostic investigation, to alleviate or completely relieve the pain in the long-term.
Medication for pain
If no interventional treatment or surgical procedure is possible, our specialists can help you find well-tolerated and effective medication for the pain.
Anaesthesia for spinal operations
We also offer regional anesthetics for some minor operations in the lower back. A general anesthetic is usually required for procedures on the spine, in the neck and upper back, as well as major and prolonged operations on the lumbar spine.
Here for you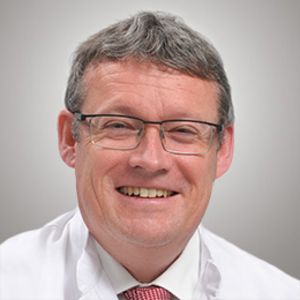 Prof. Dr. med. Urs Eichenberger
Head Physician Anesthesiology
Appointments
+41 44 386 16 00
EMail
More information
Prof. Dr. med. Urs Eichenberger and his team use the latest anesthetic techniques for patients of all ages, including children, to provide optimal conditions for smooth and pain-free surgery, as well as recovery from the operation with no complications and minimal pain. Once patients have left the operating theatre, the team continues their care in the recovery room, on the intensive care unit, on the ward, and in subsequent anesthetic and pain clinics.